Duke Minority Housestaff Association
The Duke Minority Housestaff Association was created to foster a community of wellness for trainees that are underrepresented within medicine, promote professional development through mentorship and forums, assist in diversity recruitment efforts, and lead service initiatives in our local community.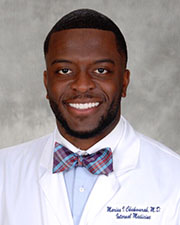 Marius Chukwurah, MD - President
Internal Medicine, PGY-3
Marius is currently a 3rd year internal medicine resident and graduated from Howard University College of Medicine in 2018. He will be serving as the President of MHA this year. He has been involved with several diversity and inclusion initiatives, as well as mentorship with the SNMA. He strives to work this year to promote the values of diversity, representation, collegiality, and equity within medicine among housestaff.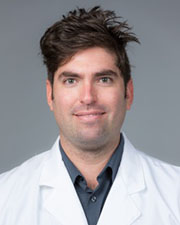 Jose Ruiz, MD – Vice President
Gastroenterology, PGY-5
Jose Ruiz, MD is currently a 2nd year GI fellow and is coming to us from Brown University where he completed his internal medicine residency. He will be serving as the Vice President. He has lead a number of initiatives and focused primarily on engaging physicians and physicians in training with underserved and marginalized populations to increase awareness and help address health disparities. He hopes to continue this same work here during his time at Duke.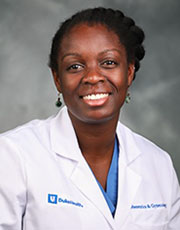 Victoria Fashakin, MD – Community Service Chair
Obstetrics and Gynecology, PGY-3
Victoria Fashakin, MD is currently a 3rd year OBGYN resident and graduated from medical school at Columbia University in 2018. She will be serving as the Community Service Chair. She has spearheaded numerous community-based initiatives in New York and is looking to integrate a mentorship aspect in the role this year to connect with medical students to prepare them for the wards across all specialties.
If you have questions please contact MHA officers Marius Chukwurah, MD (marius.chukwurah@duke.edu), Jose Ruiz, MD (jose.ruiz@duke.edu), or Victoria Fashakin, MD (victoria.fashakin@duke.edu).