Take the next step in your career at Duke Health. Your journey continues here.
Residency & Fellowship Programs
Duke Health has over 1,000 GME residents and fellows in programs ranging from very small sub-specialty fellowships to large specialty programs. Each person makes Duke Health special—providing opportunities to forge enduring relationships with world-class faculty, resident and fellow colleagues, other members of the health care team, and most importantly, patients and families. Our training programs are regularly ranked among the top programs in the nation by U.S. News & World Report. 
Learn more on the Training Programs page and in the Applicants section of our website.
Duke Health: There is No Place Like Home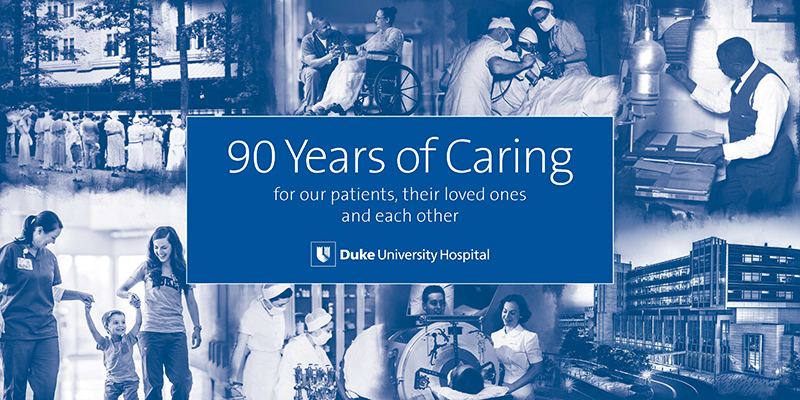 Though it is the youngest of the nation's leading medical enterprises, Duke Health has grown into one of the country's largest clinical and biomedical research institutions. Duke Health encompasses a health system that spans 32 counties in North Carolina and includes areas in neighboring states. Duke University Hospital recently celebrated its 90th anniversary. 

Learn more about Duke Health.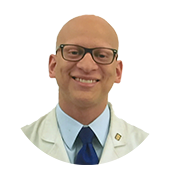 "I am a native of Durham and was born in what is now Duke Regional Hospital. I grew up in this area and have watched it grow and develop. The thought of coming home and giving back to a place that has given me so much was very appealing. Additionally, and most importantly for me, I chose Duke not only because it emphasized community development and activism as central to creating health but embodied those principles in its history, its identity, and its clinical practice. No program is perfect, of course, but I knew by choosing Duke, at the very least, ideas and thoughts pertaining to social justice and community building would not be foreign concepts and that there existed a foundation on which I could help build." - Shawheen R. James, MD, Family Medicine and Community Health
Join the Movement: Commitment to Social Justice and Dismantling Racism
Duke Health is taking specific actions to combat the social pandemics of systemic racism and injustice that plague our country. The health system, School of Medicine, and School of Nursing have begun the important work of learning from and reconciling moments of inequity across Duke Health and are now audaciously driving a movement for real change that makes our organization and community stronger, healthier and more just. Through this endeavor -- Moments to Movement -- we are beginning the critical work of learning from our history, understanding our present and planning for a bolder, more diverse and inclusive future. 

Additionally, initiatives across Duke Health and with partners are aimed at combating racism and decreasing health disparities for historically marginalized populations, including work within the Duke Clinical & Translational Science Institute, the Duke Center for Research to Advance Health Equity, and LATIN-19 (Latinx Advocacy Team & Interdisciplinary Network for COVID-19), recently founded by two School faculty members. 
Moments to Movement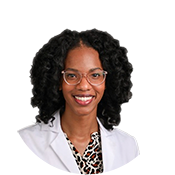 "Duke combines a strong educational emphasis with a supportive culture where we care for and about each other. I work with faculty who have helped me know that this is a safe place to train, learn, and grow. Additionally, the complexity of patients seen at Duke on a daily basis is unmatched. Every patient encounter is truly a new learning experience and opportunity for growth as a physician." - Ceshae Harding, MD, Internal Medicine
Anti-Racism, Diversity & Inclusion Information
Duke Health's COVID-19 Response
As the coronavirus pandemic began to spread throughout our communities and nation in Spring 2020, Duke Health pivoted to focus on the problem at hand. Faculty and staff in the health system began caring for patients with COVID-19 all while working to reduce the risk of infection among health care providers. Hundreds of providers began delivering virtual care via telemedicine, and drive-through testing sites were established.  
Researchers scaled up clinical research efforts focused on the novel coronavirus. In March, Duke University joined the first national study to test a potential therapy for COVID-19, giving hospitalized adult patients with significant symptoms an option to participate. And in early April, the Duke Clinical Research Institute designed and launched a study to test a treatment for health care workers across the nation who are at high risk of contracting the virus. To date, Duke is involved in hundreds of trials to fight COVID-19.
A similar seismic shift occurred in laboratory-based research. Scientists turned their efforts to focus on COVID-19. Research teams in Durham and at Duke-NUS Medical School in Singapore are making critical contributions. Some of the world's most skilled and experienced researchers are at Duke and are rapidly working to develop countermeasures through the development of a therapeutic antibody and a vaccine to combat COVID-19. 
Consistent with its history in patient care and research, Duke is leading and contributing at a local, national and international level, and partnering with clinical and scientific colleagues all over the world use the resources, knowledge and experience that everyone can bring to battle the pandemic.
As healthcare disparities become more obvious in the pandemic, Duke University Health System has developed a network of community partnerships with our local and regional communities for testing, medical care, and other support.  Residents and fellows are taking advantage of opportunities to contribute to the local community and its vulnerable citizens, through a variety of activities, such as a partnership with the NC Department of Health and Human Services' COVID-19 Work Group for Historically Marginalized Populations, a Bass Connections project to address inequities related to COVID-19 in Durham's Black and Latinx populations, and volunteering opportunities at community clinics providing holistic wraparound services including COVID testing, medical care, and food services. 
COVID-19 Resources for Residents and Fellows

Duke's residents and fellows are valuable members of our teams, and the GME Office and program leaders are dedicated to their well-being.  Duke GME leaders are committed to understanding and addressing the stressors of GME training, and offer an array of resources for this purpose.  Specific resources for support during the pandemic include:
Employee Occupational Health & Wellness COVID-19 Hotline

Duke's Well-Being Support Line

Peer Support Groups: "Validation Stations"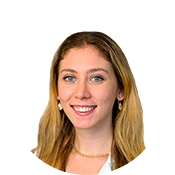 "I've felt very lucky to be at Duke during the COVID-19 pandemic. We as residents have been provided a level of protection I frankly did not anticipate to be possible by our attendings and leadership. Our department has been constantly at the forefront of implementing PPE and protocol recommendations, and the frequent Grand Rounds, updating us on information related to the pandemic has been invaluable in helping me feel safe and comfortable coming to work." - Bella Vishnevsky, M.D., Anesthesiology