CRQS Current Chief Resident
Commitment to Zero Preventable Harm is a concept that continuously fuels my passion for quality improvement & patient safety and excellence in every aspect of clinical care. Inspired by my personal history as a pediatric patient at Duke and furthered by working alongside amazingly empathetic & devoted colleagues during my tenure, the CRQS position has uniquely positioned me to lead our institutions solemn commitment to eliminate all preventable harm. Built within this novel and immersive program is robust faculty and administrative support that contributes to an individualized mentorship experience. This professional development will undoubtedly prepare me for leadership opportunities both within quality improvement & patient safety and, to a larger degree, at the hospital level.
My involvement with GME trainees as a liaison, co-researcher, and team member via the Patient Safety & Quality Improvement council (PSQC) as well as opportunities for leadership within GME, tier three huddles and other hospital-wide real-time event analysis has afforded me extensive interdisciplinary team experience, which continues to positively impact my current role as chief and the clinical care I am able to provide my patients and their families.
For these reasons and many more, I highly recommended this unique opportunity to others seeking a similar academic, administrative, research, and interdisciplinary training opportunity.
Sincerely,
Jacob T. Kilgore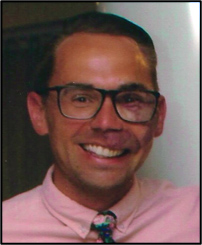 Jacob T. Kilgore, MD, MPH
DUHS GME Chief Resident in Quality & Safety (CRQS)
Associate Faculty. Duke Department of Pediatrics, Division of Pediatric Infectious Diseases
Duke Children's Hospital
Duke University School of Medicine
jacob.kilgore@duke.edu
Chief Resident for Quality and Safety